It's normal to feel sad, stressed, angry, or miserable, especially if we've gone through stressful times. This could be a relationship break-up, trouble with friends or family, changing schools or exam times.
Depression is more than this. Depression is being stuck with these feelings for long periods of time and we have no interest in doing things we used to enjoy. This feeling can become overwhelming, affecting how you think, how you feel and what you do.

Signs and Symptoms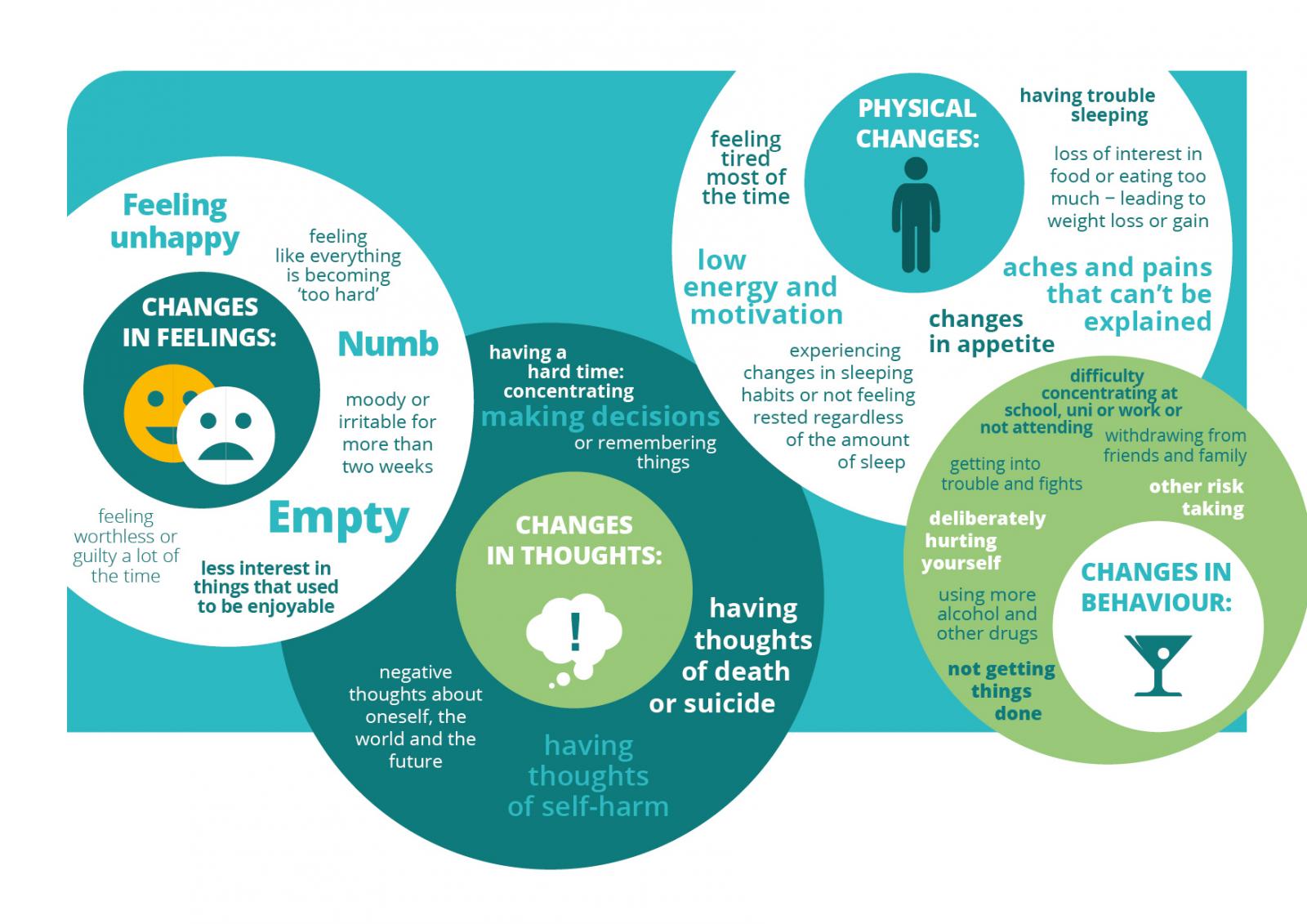 The good news is that people experiencing depression can get better with the right help.
Download the Depression Factsheet, also available in Samoan, Tongan and te reo Māori, to find out what you can do about it, and how to get the right support.