If you or someone you know is in immediate physical danger, call 111 now.
Whatever your problem is, help is available.
If you need to talk to someone, you can webchat right now with a trained counsellor, who keeps things confidential. Let them know what's going on for you, and they can support you or find someone that can give you more support. Chat now.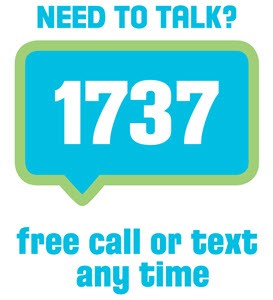 You can text or freephone 1737 anytime, 24 hours a day.

Set up for young people, you can free text 234, freephone 0800 376 633, or email: talk@youthline.co.nz.
Find a Youthline centre near you.

Netsafe can help you with online safety issues like online bullying, abuse, harassment, scams or anything else online. You can free phone 0508 NETSAFE (0508 638 723), free txt 'Netsafe' to 4282 or fill out a report form at netsafe.org.nz. Netsafe's helpline is open from 8am-8pm Monday to Friday, and 9am – 5pm on weekends). Find out more about online safety.
Other free helplines
What's UP
Advice & counselling support for 5-18-year old's; 1pm to 11pm.
0800 942 8787
Kidsline
Advice & counselling support for children up to 14 years of age; 4pm to 6pm weekdays.
0800 54 37 54 (0800 KIDSLINE)
Youth Law
Free legal help for children and young people.
0800 UTHLAW(884529)
OUTLine NZ
Support for sexuality or gender identity issues.
0800 688 5463
Safe to talk
Confidential advice for sexual harm issues.
txt 4334 or online chat to someone.
Samaritans
Counselling advice and support.
0800 726 666
Heathline
General health advice and information from a registered nurse.
0800 611 116
Lifeline
Counselling advice and support.
0800 543 354 or Text 'Help' to 4357